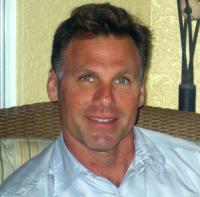 Keith Muller, Owner
I grew up in New Jersey and left my hometown in 1982. I developed the itch to see more than the Garden State. I enrolled in Chapman School of Seamanship in Stuart, Florida (having never really been on a boat before), graduated, and spent the next five years working on corporate yachts and traveling the world. It was non stop, go go go, and after a while I felt the need to slow down. In 1987, my brother and I moved to southwest Florida and started an advertising company, sold it in 1990, and began my real estate career which included both general real estate as well as development sales.
Over the years, my desire to own my own company continued to mount. With the suggestion of my wife Susan, Delivery by Design was in the planning stages in 2001 and opened for business in October of 2002. Besides my daughter Samantha, Delivery by Design is my other baby.
I owe the success of Delivery By Design to a handful of people. My wife Susan, Art Pacheco, Steve Dutton, and all of the hard-working employees.
We will always strive for improvement and never want to be considered just another warehouse.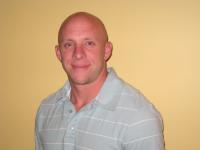 Steve Dutton, Warehouse Manager
I am a 1991 graduate of Estero High School and have lived in Southwest Florida for over 30 years.
I worked in the furniture delivery business for over 14 years, beginning with my employment at Robb and Stucky. There I was trained in handling high-end furniture and delivering to upscale homes. I accepted the opportunity to join Delivery by Design from day one in 2002 where I wear many hats and my job description includes scheduling, data entry, pulling and loading trucks, and overseeing crews on installations.
Rugby has been a passion of mine for the last 15 years, starting at Florida State University and I currently play for the Naples Hammerhead Rugby Club. I take pleasure in spending the majority of my time with my wife Niki and daughter Kylie.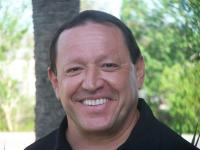 Art Pacheco, Design Manager
I grew up in Colorado and joined the Army after high school graduation. Following my tenure in the service I returned to Denver in 1981 and began working with a start-up company at the time called Student Movers. Eventually I leased my own trucks and ran my crews for Student Movers. This in turn led to a safety management position, which I held to my departure in 1997. Today Student Movers is the biggest local moving company in the state of Colorado.
Upon my arrival to Naples in 1997, I was soon employed with J.W. Cole and Sons, (Atlas Van Lines). This provided me the opportunity to work hand-in-hand with many of the local design firms. Over the years I have gotten to know many of the designers and their assistants, both professionally and on a personal basis.
I was approached by Keith Muller in 2002 and asked to help start up Delivery by Design and I have been with DbD since then and without hesitation, I would say this is the best company I have had the honor to work for. Our management and personnel are second to none. We continue to strive to be the best this industry has to offer today, tomorrow and in the future.